Protecting Dual Counties Since 1802
Help us to continue making a difference in the community. Please make your tax deductible donation to Carlisle Fire Company today!

Donate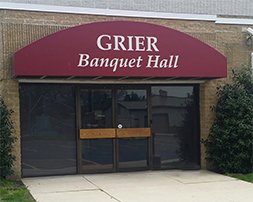 More Info
Past Chief Joe Mriss Retires From the DAFB
Thursday, August 20, 2020
On August 21st the DAFB 436th Airlift Wing / 436 Civil Engineer Squadron Fire Department honored retiring Deputy Chief Joseph Mriss for his dedicated career spanning over 30+ years of service. Chief Mriss accomplished many goals during his career with the department, including being instrumental in acquiring national accreditation for the department. The 436 Airlift Wing / 436 CES Fire Department is the only nationally accredited fire department in the State of Delaware. Deputy Chief Mriss is a Life Member of the Carlisle Fire Co and a Past Fire Chief. Chief Mriss is now embarking on another challenge in his public service career and is currently a training planner for the Delaware Emergency Management Agency. The Carlisle Fire Co would like to extend a sincere congratulations to Joseph Mriss and his wife, Karen, and best wishes on his new endeavors.
---