Protecting Dual Counties Since 1802
Help us to continue making a difference in the community. Please make your tax deductible donation to Carlisle Fire Company today!

Donate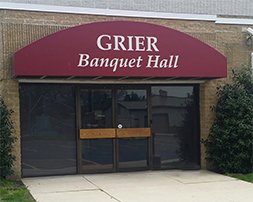 More Info
This Day in Carlisle History
Tuesday, February 9, 2021
On this date in 1892, a meeting was held for the purposes to organizing a formal Fire Company. It was recorded as the Article began; in pursuance to the call to form a meeting of citizens in Reedy'S Hall where approximately 50 citizens assembled. the meeting was called to order by Charles Tuthill on whose motion Frank Rickards be made Chairman and Theodore Townsend it's Secretary.
Robert H. Willams stated the objective of the meeting to organize (or reorganize) of a fire company. Because to the lack of expression or opinion as well as the lack of ideas as to the proper course to pursue, Mr. Townsend suggested that the proper plan would be to appoint a committee to perfect an organization.
A citizen identified as Dr. Pratt agreed and read the act of incorperation of the Robbins Hose Company of Dover, which was a good model to base the organization upon. A motion from those attending to recognize Dr. Pratt the chairman was directed to name five (5) to perfect a plan of organization and to make their report on this (Friday) evening at 8:00 o'clock to a meeting to be held in Reedy's Hall.
Frank Rickards moved that the Town Council and Water Commission members be made the committee however, those in attendance opposed and the motion was removed. The Chairman announced as to be the committee that included Dr. George Marshall, R.M. Johnson, W.V. Sipple, R.H. Williams and Tahoe Townsend. The meeting was adjourned at 9 o'clock.
---