Protecting Dual Counties Since 1802
Help us to continue making a difference in the community. Please make your tax deductible donation to Carlisle Fire Company today!

Donate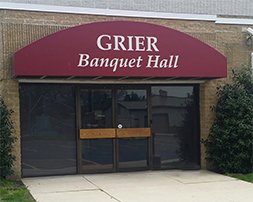 More Info
This Day in Carlisle History
Saturday, March 6, 2021
On this date in 1962, a massive storm was caused by an unusual combination of three (3) pressure systems, combined atmospheric conditions of the Spring Equinox which normally causes exceptional high tides. The storm stalled in the mid-Atlantic off of the south coast of New Jersey for nearly three (3) days pounding coastal areas with continuous rain and high winds, resulting in significant tidal surges and dumping large quantities of snow inland for several hundred miles, Such was the case along the tidal Atlantic and Delaware Bay beaches.
The tributaries from the bay resulted in damaging flood waters miles inland. This was the case in Milford where the Mispillion River spilled over its banks flooding portions of the city's business district. During the height of the storm, water from the river measured as much as three (3) feet in depth at our former fire station located at the corner of Church and Southwest Front Streets. When it was apparent the first floor of the station would be flooded, the apparatus was re-located until the flood waters receded. Carlisle was involved assisting in a variety of rescues, service calls and investigating the welfare of many people along and near the Delaware Coastline. Not only did this storm alter the coastline it remains as one of the biggest coastal storms in Delaware history. The photograph is an aerial view of the Rehoboth and Dewey Beach coastline following the storm.
---